Welcome
This is the official website of the Industry Interest Group "European Semiconductor Packaging, Assembly and Test"
About ESPAT


ESPAT is the Industry Interest Group (IIG) for European Semiconductor Packaging, Assembly and Test manufacturing service providers. Its members are mainly European OSATs, Packaging Foundries, Test Houses, IDM with packaging and test operation in Europe, and Equipment Supplier also offering packaging, assembly and test for prototypes or small series manufacturing in their application labs. Before ESPAT, no organization has been existing for this important part of the Semiconductor Supply Chain, bringing together the European players in these area, fostering co-operation, collaboration, networking, and lobby work at European level. The ESPAT initiative was started in October 2013 by the committee of the SEMI Europe Advanced Packaging Conference (APC). At SEMICON Europa in Grenoble, France, in October 2014, the ESPAT IIG founding meeting took place. ESPAT is supported by SEMI, GSA and IMAPS.
Recent news
JUL/17: Uploaded the proceedings of the JUN/19, 2015



ESPAT meeting





JUN/19: ESPAT Industry Interest Group voted with 88% for converting into
SEMI Special Interest Group (SIG): SEMI ESPAT SIG

JUN/19: Next ESPAT meeting planned for OCT/07, 2015
at SEMICON Europa in Dresden, Germany
Powered by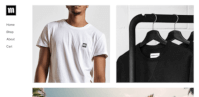 Create your own unique website with customizable templates.